ALUNISENCE Pinot Noir Villette Grand Cru, Lavaux A.O.C 2015
The specialities from the "ALUNISENCE" selection benefit from 11 to 12 months of ageing in french oak barrels. After bottling, they patiently rest in our cellar for a further 12 to 24 months.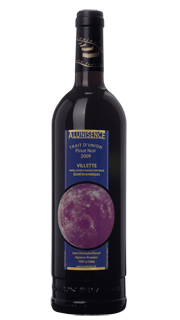 CHF 25.00
Bold, charming but full-bodied, this vintage reflects the cool and rather temperate climate conditions of year.
As this wine bears the first fruits of its finest years, our Pinot Noir reveals its complex structure, its subtle expression that lies somewhere between earth and fire. A vintage that is full of promise and suitable for further aging.
***Sold Out***
ALUNISENCE Pinot Noir, Villette Grand Cru, Lavaux A.O.C 2015
Pinot Noir Harvested 21.09.15 94°Oe/0.5kg/m2
Bottles of 750ml.
Made from biodynamic grapes
---